米国日本人医師会(JMSA)近況活動報告:ロバート柳澤先生
Even though we had to postpone our annual dinner, JMSA has been helping our community manage pandemic situation in many creative and meaningful ways. I wanted to recognize some of your significant contributions.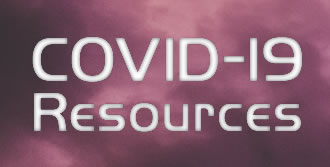 Many JMSA members have responded to media interviews and news articles about pandemic situations, with approvals from their respective institutions' press office. They are helpful advices not only for our local communities, but also meant to share our firsthand experiences of 43,000+ hospitalized patients in NYC with Japan. Thanks to Yusuke Nakagawa, our student representative leader, many are highlighted here
A new digital initiative, JCCI/ Nippon Club / JMSA Webinar Series, #1 with Drs. Anzai, Kano, Oishi, Ramani had a record turn out with over 400 viewers, series #2 will be on next Mon with Drs. Kanahara and Nakagama. We will continue to access and modify based on viewers survey responses.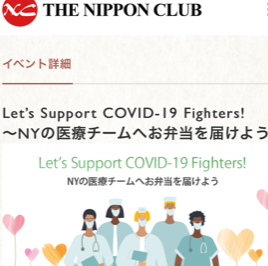 https://urldefense.proofpoint.com/v2/url?u=https-3A__www.nipponclub.org_event_lets-2Dsupport-2Dhealthcare-2Dworkers_-3Flang-3Dja&d=DwIGaQ&c=G2MiLlal7SXE3PeSnG8W6_JBU6FcdVjSsBSbw6gcR0U&r=9FkgPxhVN8fDrSgQoYMDG9p9RyL49qQU8F07Q0ftw0Q&m=pfO2h-1j5bCrUVg3_-zIvyIMZ5EOC2ccJoW5RJks7jo&s=8RmbDQqS8aqE26jIYYq4-vBkNA7TVNjs14vjBS52nXA&e=
JAA Project Obento for Japanese seniors is underway and wonderful.  Please support if you can.

JAA-OBENTO

JMSA's commitment to supporting the community has been noted in many ways including Ambassador Yamanouchi's briefing, Japan Medical Association's website on Coronavirus, and a special letter of appreciation from the President of Fukushima Medical University about our contribution to Covid preparedness.